Scouts
The Scout Troop meets each Monday in term time, from 6.45pm to 8.45pm.
Scouts are the most senior members of our Group, with young people aged from around 10 1/2 to 14 years old. When they reach 14 the Scouts may join an Explorer Scout Unit.
News..News..News..
Currently closed in lockdown 2021.
If you haven't already done so, please return your forms now.
Don't forget to keep working on your Skills Challenge Award at home (see Skip's email).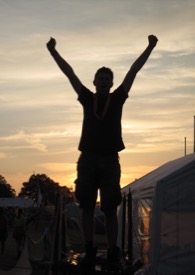 Contact
the Scout Leader:
Skip
Badge positions
on the
Scout Uniform
To add your name to our Scouts Waiting list email us:
22nd Waiting List
.