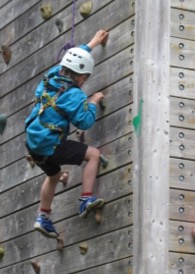 Beavers
The Beaver Colony meets each Tuesday in term time, from 4.30pm to 5.30pm.(No meetings in half term.)
Beavers are the youngest members of our Group, taking children aged from
6 to 8 years old. When they reach 8 the Beavers go up into our Cub Pack.
Waiting List
If you would like to add your child to our Waiting List here at
the
22nd Group only
please email us:
22nd Group Waiting List
.
For
all other
Fleet Scout Groups Waiting Lists email:
Fleet Scouts Waiting Lists
.
News..News..News..
Meeting every Tuesday from 3rd September to 10th December 2019.
Closed - no meeting - on 8th October and 29th October.
Bring a coat on 5th November and 3rd December for outside fun.
Fleet Scouts Christmas Carol Service, Monday 9th December, 6.45-7.45pm at
CoTH
, in uniform.
To ensure everyone's safety, please park your car in the spaces provided and walk down
to the Den, do not drive all the way down to the Den door.
Thank you
.
Contact
the Beaver Leader:
Raksha-BSL
Badge positions
on the
Beaver Uniform
Badge Poster
Beaver badges
Uniform
may be purchased from the
District Scout Shop
in Crondall or online at
ScoutShops